Why ECCO Vietnam?
ECCO is one of the world's leading shoe brands combining style and comfort. ECCO's success is built on products with a great fit and top-quality leathers. Ecco owns and manages every aspect of the value chain from tanneries and shoe manufacturing to wholesale and retail activities. ECCO's products are sold in 88 countries from over 2,000 ECCO shops and more than 14,000 sales points. ECCO is family-owned, founded in Denmark in 1963, and employs more than 20,000 people worldwide.
ECCO Vietnam factory is the newest of the ECCO factories. It was established in 2015, and began producing shoe uppers in May 2016. The uppers produced are sent to ECCO's sister factories for montage. Vietnam is strategically located near the supply chains in Thailand and China as well as near major retail markets such as China and Japan. Our world class LEED Gold certified factory is located in Bau Bang district in Binh Duong province and operates up to 12 stitching lines in 2 shifts.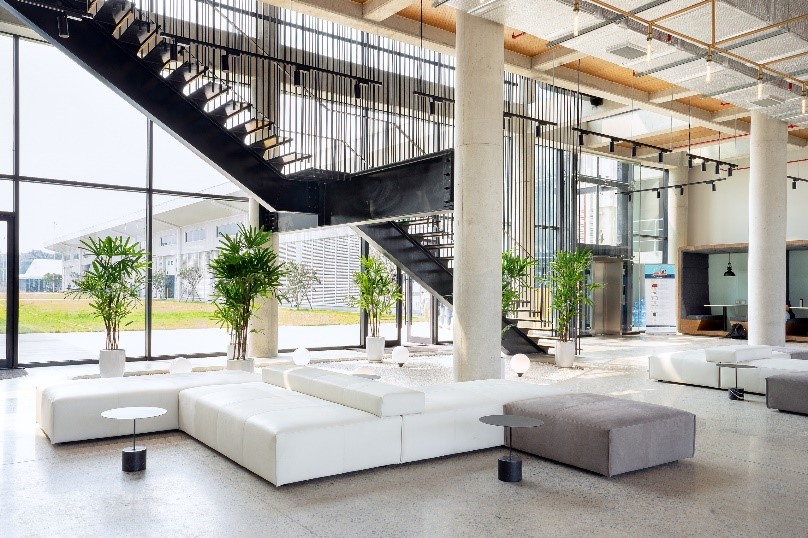 At ECCO, personal and career development go hand in hand. We grow our people by providing rewarding challenges constantly. We believe in innovation, continuous improvement and life-long learning. It is our priority and our secret to success.
You grow with us and we grow because of you.
An informal motto at ECCO is to ask for forgiveness rather than permission. ECCO is a fun workplace, where curiosity and playfulness are appreciated. Constantly stretching boundaries and learning from experiments and failures are ECCO norm. If you are growth-minded and ready for change, then we are the right place for you. 
Inside review about ECCO Vietnam